Our women's kickboxing program is one of the best in the Fargo-Moorhead area. We have a proven track record of helping students get in shape, learn important self-defense skills, and improve their lives in ways they never before imagined. You'll get a high-energy workout in a fun and supportive woman-only atmosphere, all guided by expert instructors committed to your success.
Why Enroll in Women's Kickboxing Classes at the Academy of Combat Arts?
The women's kickboxing program at the ACA is tailored specifically to provide an ego-free and non-intimidating environment for women of all ages to push themselves to the limits of physical fitness. Here's a short list of the numerous benefits you'll experience when you train with us:
Burn calories and tone muscles
Develop formidable self-defense skills
Meet new people and make new friends
Gain fitness knowledge from reputable instructors
Build confidence & discipline
If you find traditional workout programs stale and are looking for something more interesting than your average gym experience, then the women's kickboxing program at the Academy of Combat Arts is for you.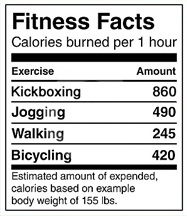 What To Expect When You Come To The ACA
When you show up to our gym for your first class, you'll be introduced and shown around our facilities by a knowledgeable and supportive instructor. You'll also be shown some basic techniques to get you started so you can begin to develop a feel for what to expect prior to taking your first full class. Once you begin regularly training with us, you'll be welcomed into a family of like-minded students that are supportive of your personal goals.
Our facilities include a spacious floor mat area, along with a full-size boxing ring and octagon. We provide a fully modern and comfortable environment for our students to train at their best.
Sign Up Today For A Free 30-Day Trial
Ready to join the Academy of Combat Arts? Click here to contact us and one of our instructors will respond to you shortly to set up your first consultation and start your free 30-day trial. Before you commit to becoming a member of the Academy of Combat Arts, we offer a free 30-day trial for you to decide if our women's kickboxing program is right for you. Sign up today!